The Worthington, Ohio, Chess Club
For information, contact Russ Frye at
rfrye1@gmail.com or
419-346-9814
To join chess.com and play other club members in organized events online:
To join Chess.com and play in online club events:
Go to chess.com THROUGH YOUR BROWSER.
Then Sign Up to join chess.com (if you are a member, click here)

Fill out the form (remember your user name and password!).
You'll be asked if you want to Enable Chess.com notifications in your browser, click Yes, please!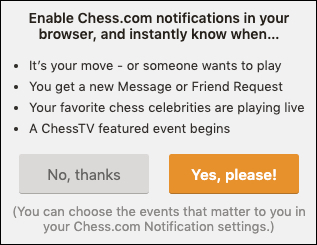 Now you're a member of chess.com and can play games online, solve puzzles, etc. -- and participate in our club events (after you join our online club at chess.com
To Join Worthington Chess Club at Chess.com
Go to chess.com (through your browser -- not through an app on your tablet or phone)
Then, through the menu on the left, goto Connect and Clubs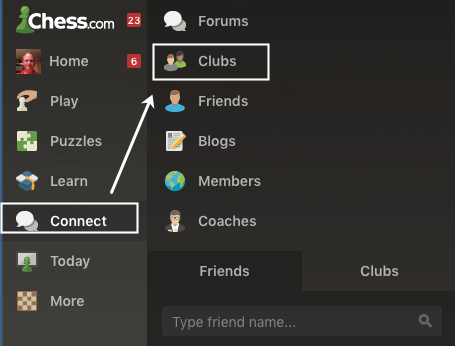 Then Find Clubs: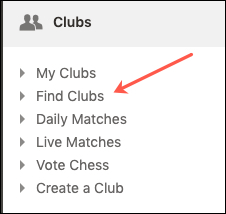 Then

Then

And finally

You're now a member of the Chess.com Worthington Chess Club and are able to play in club-sponsored
events at Chess.com !
Stay tuned for more information on those events.